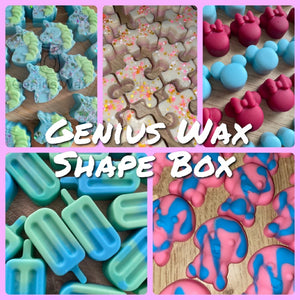 Shape Box
$1300

$13.00
Tax included.
---
---
Are You a lover of small shapes? Then this is the box for you! 👀💗
Our shape boxes come with a wide range of individually picked shapes from our collection (some exclusive shapes that aren't in the website are up for grabs in these also) and come in randomly selected scents - you can request to try a specific scent by simply adding a note at checkout - * please note the whole box can not be customised for specific scents as these are made up in advance to cut the turnaround times*
This is the perfect box if you love cute shapes that you can just pop straight into your burner.
breakdown for what the box contains:
🔸Small Box - 5 scents and shapes.
🔹Medium Box -  10 scents and shapes 
🔸Large Box - 15 scents and shapes 
🔹XL Box - 20 scents and shapes
Depending on the size of the shape, they will either come in a pack of 2 if they are smaller shapes or 1 if there bigger. Absolute bargain 🔥