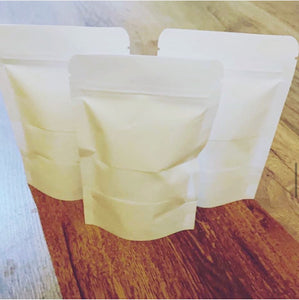 Carpet freshener
Carpet Freshener 
Our carpet freshener is available in two sizes 100g sample size & 300g a larger size. 


How to use: -  Simply sprinkle desired amount onto the chosen area and leave for 10/20 minutes before hoovering up. Would recommend patch testing before use. 

Carpet freshener is perfect for other jobs such as upholstery I.E mattresses, couches. or to freshen up your bins. 
Carpet Freshener Contains Bicarbonate Soda & Fragrance Oil.